The Native Americans of the Pacific Northwest, from Oregon north to Alaska, developed this wonderful style of smoked salmon ages ago.
The salmon was smoked very slowly over an open fire with Alderwood, a mild Northwest wood. At the same time it was cooked by the heat of the fire. Thus the name "hot-smoked" in contrast to "cold-smoked" as is the European style smoked salmon (Nova-Lox). The result is a deliciously different smoked salmon. The surface is a bit drier because it is well smoked and should be eaten with the moist, flaky interior. One bite and you know why this smoked salmon is often called "Indian Candy"!
Our excellent PACIFIC GOLD and KING traditional Northwest-style smoked salmon is ready to eat. Just cut into individual portions and serve as an appetizer. Crumble it up as a topping on cold green salads or pasta dishes. Wonderful! Make a cream cheese dip of best of all enjoy it as an anytime snack with cheese and crackers.
PACIFIC GOLD Hot Smoked Salmon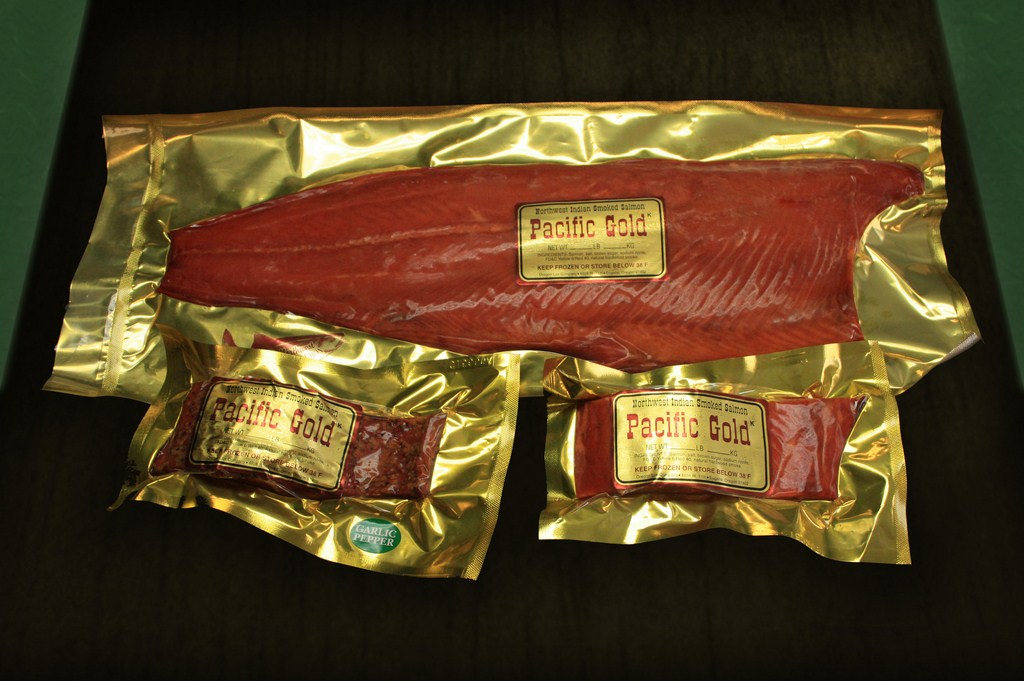 Click the thumbnails to zoom in

KING Hot Smoked Salmon
Available in original and garlic/pepper flavors: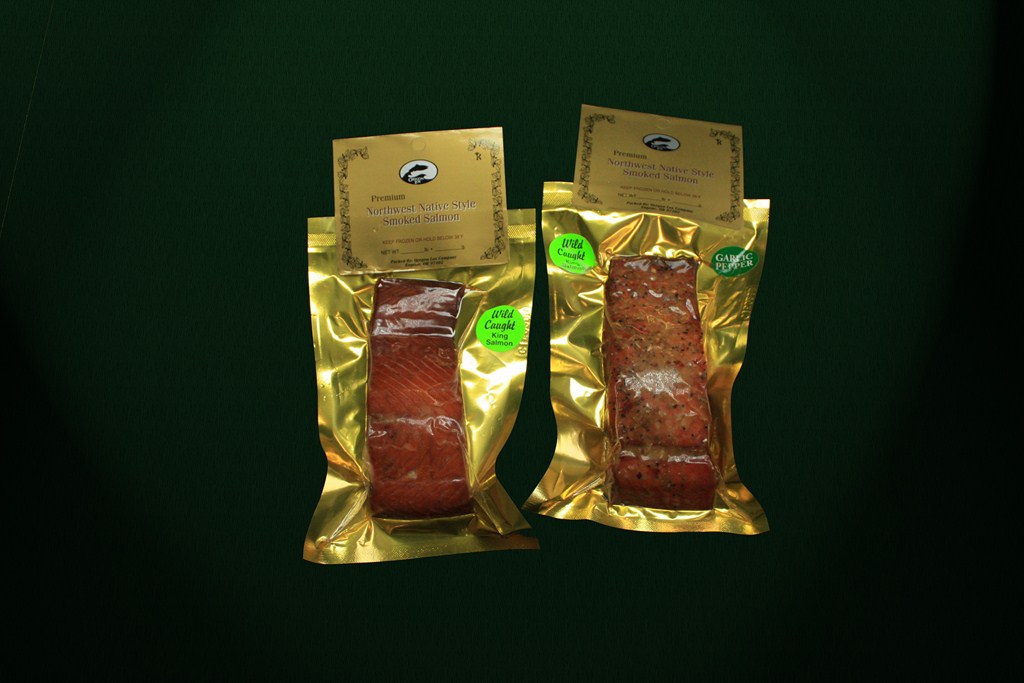 PACIFIC GOLD brand and KING Traditional Northwest is a tasty alternative to European-style smoked salmon. It's available in Traditional recipe or Garlic flavors. Your family and friends will love them! A whole fillet side, sealed in its attractive gold bag, makes an impressive and appreciated gift. Also available in 6-12 oz. portion packs. Kosher certified too.
Enjoy our excellent Traditional Pacific Northwest-style smoked salmon from beautiful Oregon.